Winter Park is One of My Favorite Florida Cities
Winter Park, Florida, is an amazing place to live! You have to come and visit. With its wonderful restaurants, bustling Park Avenue, Art Festivals and huge Farmers Market on Sundays, it's easy to see why it's so popular. Plus, there's no need to worry about driving since Winter Park has its own Sunrail station.
Winter Park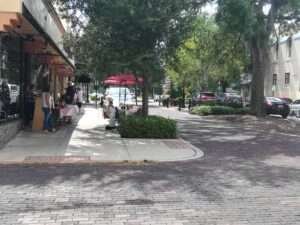 has a vibrant cultural scene. The city boasts several museums and galleries, including the Charles Hosmer Morse Museum of American Art and the Cornell Fine Arts Museum. There are also plenty of live performances, from theater to classical music concerts.
The restaurants in Winter Park are top-notch, ranging from casual eateries to gourmet spots. No matter what kind of food you're looking for, you'll find something to satisfy your craving. My favorites being Mynt, known for it's fine Indian cuisine, Tabla, highlighting Asian Fusion fare with a dash of Middle Eastern … what doehttps://www.tablawinterpark.com/s that mean flavor, flavor, flavor and of course the Gourmet Croissant famous for their Parisian pastries. Pssst! Visit early because all the good stuff will be gone. What's more, the atmosphere in the restaurants is always warm and welcoming.
Park Avenue is the heart of Winter Park and is always busy with activity. You can find a variety of shops and restaurants, a wine tasting spot @thewineroom that offers a variety of wines, cheese and charcuterie boards. Galleries, and other attractions too. It's a great place to spend an afternoon just  strolling through Central Park, dining at one of the many restaurants or an evening out at the theater.
The Farmers Market is held on Sundays and is a great place to find fresh produce, as well as other specialty items. You can also find other products, such as handmade jewelry and crafts. It's an incredible way to get to know the locals and support local farmers and artisans.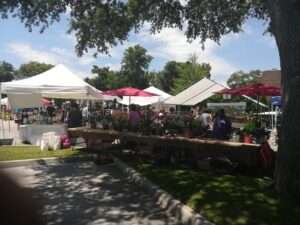 Finally, Winter Park has an amazing real estate market, (feel free to search for properties under SEARCH NEW HOMES or NEIGHBORHOODS AND CITIES on AnnieCanDo.com) with lots of green space and beautiful homes. It's a family friendly place to live, with loads of activities and amenities, and it's close to downtown Orlando. Plus, there's a Trader Joe's grocery store, which is always a plus!
Whether you're looking for great food, culture, or activities, Winter Park has something for everyone. With Park Avenue, its restaurants, huge Farmers Market, real estate, and Central Park, you're sure to love living in Winter Park!