A Look into New Construction in Central Florida
Central Florida has long been a sought-after destination for both tourists and homebuyers alike. With its sunny weather, vibrant cities, and proximity to world-renowned theme parks, it's no wonder that the real estate market in this region is experiencing a significant boom. In this blog, we will delve into the condition of the real estate market in Central Florida, with a particular focus on the exciting developments in new construction.
The Demand for Central Florida Real Estate
Central Florida has seen a surge in demand for real estate in recent years. The region's growing population, coupled with a strong job market and favorable tax environment, has attracted buyers from across the country. The allure of living in close proximity to Orlando's theme parks, beautiful beaches, and a variety of outdoor recreational activities has made Central Florida a prime location for both primary residences and vacation homes.
New Construction Projects
To meet the increasing demand, developers in Central Florida have been actively engaged in new construction projects. From single-family homes to luxury condominiums and 55+ communities, the real estate market is witnessing a flurry of activity. These new construction projects offer homebuyers a range of options, from modern designs to energy-efficient features, catering to various lifestyles and preferences.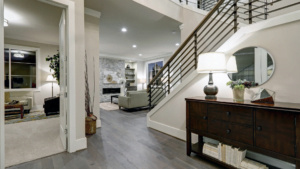 One of the key advantages of purchasing a newly constructed home is the ability to customize. Buyers have the opportunity to select finishes, fixtures, and even floor plans, ensuring that their new home perfectly suits their needs and tastes. Additionally, new construction homes often come with warranties, providing peace of mind to homeowners.
Emerging Neighborhoods
Central Florida is not only witnessing new construction in established neighborhoods but also the emergence of new communities. Areas such as Lake Nona, Winter Garden, and Horizon West are experiencing rapid growth, with developers creating master-planned communities that offer a range of amenities, including parks, schools, shopping centers, and recreational facilities. These emerging neighborhoods provide buyers with the opportunity to be part of a thriving community from its inception.
In recent years, Leesburg, Groveland, and Minneola have witnessed the emergence of a promising trend in the real estate market: affordable new construction housing. These vibrant communities, located in the heart of Central Florida, are now offering homebuyers an opportunity to own modern, well-designed homes at more accessible price points. With a focus on meeting the needs of first-time buyers and families looking for affordable options, these developments showcase a range of amenities and floor plans that cater to diverse lifestyles. From energy-efficient features to community parks and recreational facilities, these areas are becoming increasingly attractive for those seeking quality, affordable housing options in a desirable location.
Impact on the Economy
The attractive real estate market and new construction projects in Central Florida have a significant impact on the local economy. Construction activities create jobs, stimulate economic growth, and attract businesses to the area. Additionally, the increased property values contribute to the tax base, which can fund infrastructure improvements and public services, benefiting the entire community.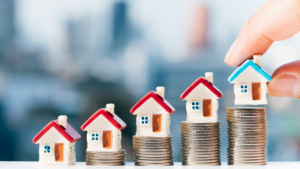 The real estate market in Central Florida is experiencing a period of significant growth and opportunity. With favorable climate, attractive businesses and alluring lifestyle, Central Florida has become a sought-after destination for both homebuyers and real estate investors alike.
The demand for new construction in the region is on the rise, driven by a combination of factors such as population growth, job opportunities, and a desire for modern amenities. Developers are capitalizing on this demand by creating innovative and sustainable communities that cater to the diverse needs and preferences of buyers.
One notable trend in Central Florida's new construction market is the emphasis on eco-friendly and energy-efficient homes. With a growing awareness of environmental issues and a desire for cost savings, buyers are increasingly seeking properties that incorporate green building practices and technologies. From solar panels to smart home systems, these features not only reduce the carbon footprint but also enhance the overall value and appeal of the properties..
Also, the new construction market in Central Florida is witnessing a surge in mixed-use developments. These projects combine residential, commercial, and recreational spaces, creating vibrant communities where residents can live, work, and play within close proximity. This trend reflects the evolving preferences of buyers who seek convenience, walkability, and a sense of community in their living environments.
It is important to note that while the real estate market in Central Florida is thriving, it is not without its challenges. The increasing demand for new construction has put pressure on the availability of land and resources, leading to rising construction costs. Additionally, the market can be competitive, with multiple buyers vying for limited inventory, which may drive up prices in certain areas.
To end, the condition of the real estate market in Central Florida, including new construction, is characterized by growth, innovation, and opportunity. With a focus on sustainability, mixed-use developments, and meeting the evolving needs of buyers, the region continues to attract both local and international interest. However, it is crucial for buyers, sellers, and investors to stay informed, work with experienced realtors, and conduct thorough research to make informed decisions in this dynamic market. Whether you're looking for a dream home or seeking investment opportunities, Central Florida's real estate market offers a wealth of possibilities.
I hope you've found this information about Central Florida's new construction to be informative. If you have any interest in finding new construction that meets or exceeds your needs, please don't hesitate to contact us. We'd be more than happy to help.