Credit Scores
Maintaining a healthy credit score is crucial before making any significant financial decisions. A poor credit score can adversely affect your ability to obtain a credit card, apply for a loan, purchase a car, or even rent an apartment. If you're looking to buy a home, having a clean credit record is especially important. A less-than-stellar credit score could result in not being preapproved for a mortgage, leaving you with the option of making an all-cash offer to purchase a house.
On the other hand, if you do get preapproval, a poor credit score may lead to a higher mortgage rate, which can be a significant additional expense. An example would be if you have a 30-year fixed-rate mortgage of $100,000 and you're offered a 3.92% interest rate, the total cost of your mortgage will be $170,213. However, if your interest rate is 5.92%, you'll have to spend $213,990 for the same mortgage – that's an extra $43,777 over the life of the loan! If you had secured the lower mortgage rate, you could use the extra money to pay for many vacations, a four-year college degree at a public university or renovations around the house.
Now that you understand how crucial it is to maintain a good credit score, you may be wondering how to clean up your credit. Below, we've compiled some of our top tips for boosting your credit score.
Consult a Loan Professional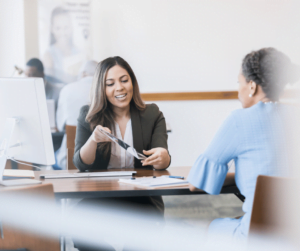 If you're worried about your credit score getting damaged further, it might be a good idea to have a loan professional take a look at it for you. They can provide you with guidance on whether your score is sufficient for home buying or not. If you request your own credit score multiple times, it can negatively impact your score as the credit companies keep a record of each inquiry. However, having a professional make the inquiry on your behalf will ensure that only one inquiry is recorded. Once you have a clear understanding of your credit score, you can take the necessary steps to improve it.
Keep your credit utilization low for a healthy score
If you've been struggling with late payments or delinquent accounts, your credit score might have taken a hit. But don't worry, there are ways to repair the damage. You can start by taking control of your debts. According to myFICO, your payment history makes up 35% of your score. That means paying your bills in full and on time, as well as making regular payments to owed debts, can quickly improve your score within a few months.
Another factor that affects your FICO score is the amount you owe, which makes up 30% of your score. What matters here is the percentage of credit you're currently using. For example, if you have a $5000 limit on a credit card and you're carrying a balance of $4500, you're using up 90% of your available credit. Reducing this balance can free up some of your available credit and improve your score.
Your credit history length also counts for 15% of your score. If you want to reduce your debt by eliminating credit cards, don't close the account. Instead, shred the card and keep the account open without using it to maintain your credit history and available credit.
It's also important to check your credit report for mistakes. Inaccuracies are rampant, with one in five people identifying at least one error on their credit report, according to a 2012 study by the Federal Trade Commission. Even in a 2015 follow-up study, almost 70% of people thought that at least one previously disputed piece of information was still inaccurate. Go through each section of your report systematically, and take notes about anything that needs to be corrected.
Personal Information
Here are the bullet points on how to check your personal details on your credit report:
Check your name, address, social security number, and birthdate for accuracy and make sure they are current.
Ensure that your prior addresses are correct, especially if you have not lived at your current address for very long.
Verify that your employment information is up-to-date and that the details of your past employers are accurate.
Confirm that your marital status is correct, as sometimes a former spouse may be listed as your current spouse.
Remember, even a small incorrect detail can accidentally lower your credit score, so it's essential to review your personal information before anything else on your credit report.
Public Records
In this section, you will find a comprehensive list of items such as lawsuits, tax liens, judgments, and bankruptcies. It's important to ensure that any of these items listed in your report are accurate and actually pertain to you. For instance, if your spouse or ex-spouse filed for bankruptcy, it shouldn't be on your report if you didn't file it. Additionally, any lawsuits or judgments that are older than seven years, or that were entered after the statute of limitations, should not be on your report. If you notice any tax liens that you have paid off but are still listed as unpaid or are more than seven years old, it is necessary to have them removed from your report.
Credit Accounts
In this section, you will find a list of records related to your commingled accounts, credit cards, loans, and debts. While going through this section, it is important to verify that all the debts listed here actually belong to you. For instance, if you come across an outstanding balance that is solely your spouse's responsibility, it should be removed from your report. Similarly, any debts resulting from identity theft should be resolved at the earliest. Additionally, if there are any accounts that you have closed, ensure that they are labeled as 'closed by consumer' to avoid any confusion or misinterpretation that the bank closed them.
Check for inquiries
Have there been any atypical credit inquiries listed in this section? For instance, a credit inquiry may have been made when you were test driving a car or comparing prices at a dealership. These inquiries must be removed from your report.
Report the Dispute to the Credit Agency
If your credit report has major mistakes, you can take your dispute to the credit agencies. Reporting the mistake through the agency's website can be much faster than sending a letter, but you can send a letter if you desire. Experian, Transunion, and Equifax all have step-by-step forms to submit reports online. However, if you have old information on your report that should have been removed already, you may need to go directly to the lender to resolve the dispute.
Follow Up: Ensure Corrections are Made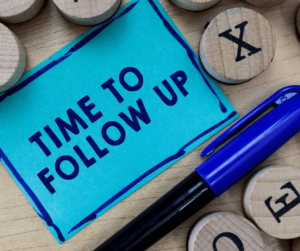 After reporting the dispute, it is crucial to follow up to ensure that any mistakes are removed from your reports. Keep notes of whom you speak to and when you contacted them. Check back with all of the credit reporting companies to make sure that your information has been updated. If the disputes are still not corrected, you may need to follow up with the institution that reported the incident or a third-party collections agency. Regularly checking your credit reports can prevent the headaches of fixing reporting mistakes, and you are entitled to a free annual credit report review.
How to Clean Up Your Credit Now
If you need to improve your credit score to buy a home, contact us. We can connect you with the right lending professionals to guide you through the process and help protect your buying power, potentially saving you thousands of dollars each year.
Information for the 3 credit bureaus listed below:
Equifax Information Services, LLC
P.O. Box 740256
Atlanta, GA  30374-0256
Phone: 1-888-Equifax (1-888-378-4329)
9:00 am to 9:00 pm (ET), Monday through Friday, and 9:00 am to 6:00 pm (ET), Saturday and Sunday.
Online: myEquifax 
Experian
P.O. Box 4500
Allen, TX 75013
Experian's customer service at (866) 617-1894
9am to 11pm ET, Monday to Friday, and 11am to 8pm ET on the weekends
Online: www.experian.com
TransUnion Consumer Solutions
P.O. Box 2000
Chester, PA 19016
Phone: (800) 916-8800
Monday – Sunday 5am – midnight ET
Online: https://www.transunion.com
https://www.transunion.com/customer-support/support-options